Calendar & Eagle Banner
Concordia Lutheran School in Sturtevant, WI is an outstanding private school that publishes its annual events in the school calendar. The calendar informs parents and students about the forthcoming events in school. It also notifies parents and teachers about the scheduled holidays in the calendar year. Take a look at the current year's calendar.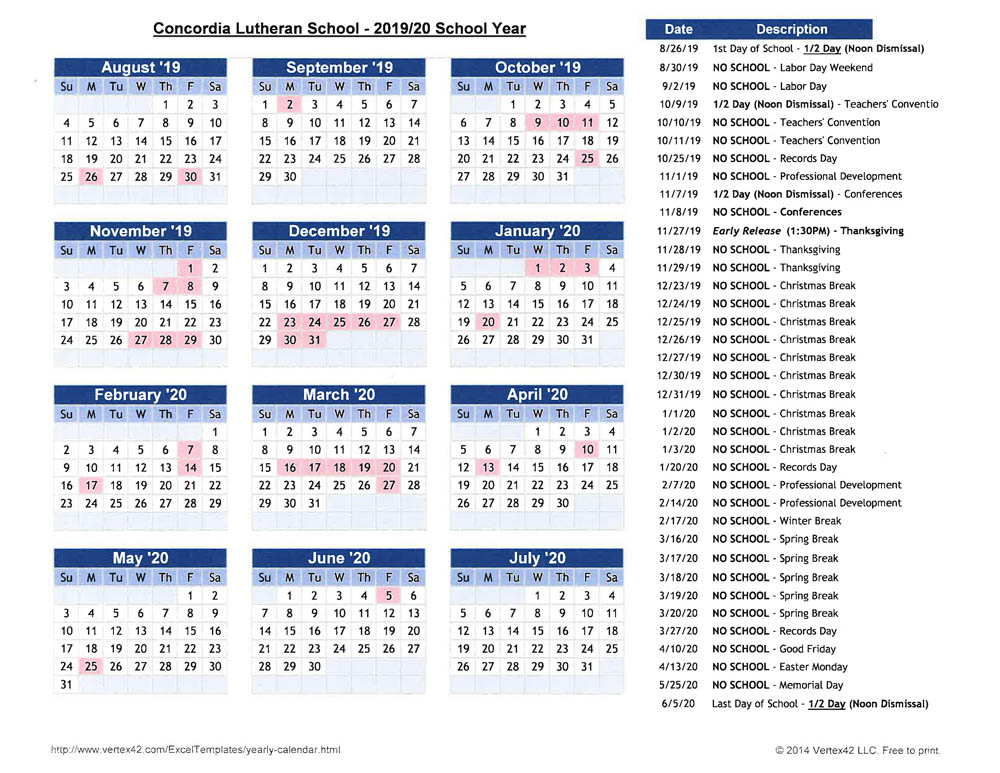 Click here for a downloadable/printable version of this calendar.
Be sure to hover your mouse over the date to see the full list of events for the day!

Pizza
Basketball Game Home vs Racine Christian
5 p.m. B Squad Girls
6 p.m. B Squad Boys
7 p.m. A Squad Boys
Troop 10757 meeting 4-5:30 p.m.
January 23
Click here for a downloadable/printable version of this calendar.
Read Our Newsletter
If you are interested in the events at Concordia Lutheran School then read the school newsletter. This newsletter is published on a weekly basis. From sporting events to upcoming sales, the newsletter covers them all. It also alerts parents and students of the important dates coming up. Take a look at some of our previous newsletters.
Get in Touch
Are you looking for a school offering valuable Christian education and training to its students? Our school may be just what you need for your children. Call today to learn more about Concordia Lutheran School. We look forward to hearing from you.